Communications & Administrative Associate
Caitlin graduated magna cum laude with a B.A. degree in Global Affairs from George Mason University (Fairfax, VA; 2020), with a concentration in Human Security and a minor in Conflict Analysis & Resolution.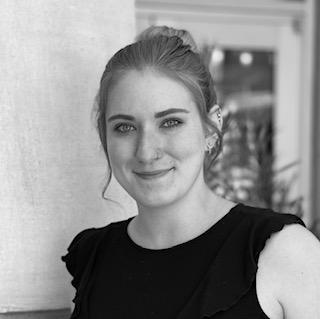 Formerly an Environmental Health Specialist with the Virginia Department of Health, providing resources to local communities during the COVID-19 pandemic and later focusing on food safety and rabies exposures.
She has a personal background in advocating for individuals with disabilities, including her younger sister, who was born with Down syndrome and a congenital heart defect. Caitlin was the Director of Special Events for United2Heal (2018-2019; George Mason Chapter), leading fundraising events and collecting and packing medical supplies shipped to international communities affected by disasters.