DRI Video Producer, Owner of Meaningless Films LLC.
Collin Kornfeind is a filmmaker born and raised in Allentown, PA currently living in New York City as the owner of meaningless films LLC.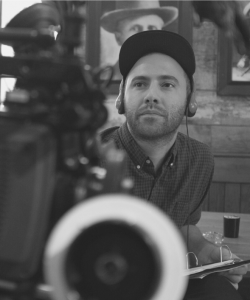 A summa-cum-laude film studies and production graduate from Hofstra University, Collin was the recipient of the 2021 Edward R. Murrow Award for his documentary "Please Rise" for The Washington Post. His most recent narrative film, "New Match", premiered at the 2019 Santa Cruz Film Festival and was distributed on Amazon Prime. Collin has won multiple festival awards around the country for his self-produced short films, "Doorman", "The Silk Street Gang" and "Reverence". Collin currently works as a senior producer for the National Hockey League in New York City.
To find out more about Collin's work, visit http://meaninglessfilms.com