Documenting and reporting on the pervasive and abusive practice of institutionalizing children and adults with disabilities.
DRI brings public attention to the concerns of children and adults with disabilities segregated from society in closed institutions – from orphanages, to psychiatric facilities, nursing homes, boarding schools, to small group homes in the community. DRI has conducted investigations in more than three dozen countries and published reports in from Europe, the Americas, the Middle East, Africa, Asia, and the United States.
DRI's breakthrough report on Mexico in 2000 was covered by The New York Times Magazine ("The Global Willowbrook) and press around the world.   Since then, DRI reports have been covered by BBC, ABC News, NBC, NPR, The Guardian, The Washington Post, Al Jazeera, as well as television, print and social media around the globe.
In Kenya, DRI surveyed families of children with disabilities and published a report, Infanticide and Abuse, showing how parents resisted pressure from their community to kill their children with disabilities.
DRI investigators were in Guatemala to document trafficking in the country's orphanages and was the first human rights organization to report on the fire that killed 41 girls who had been protesting their own trafficking and abuse.  
DRI's report on Bulgaria, A Dead End for Children, demonstrated how small group homes can leave children without families in conditions as bad as large, abusive orphanages.  Shortly after the Russian invasion of Ukraine, DRI published Left Behind in the War, bringing global attention to the dangers facing children in Ukraine's institutions.  In Families Find A Way, DRI conducted a survey more than 400 families and children living in the community in war torn Ukraine.
Eastern Europe - Investigators found this emaciated child, tied to her crib, alone in a dark room. An all-too-common practice – children live in their cribs and die in their cribs.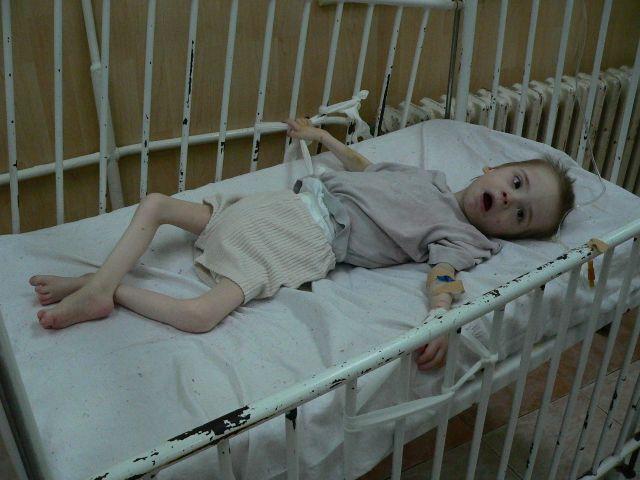 The American Association of Persons with Disabilities conferred on DRI's founder its highest recognition, the Henry A Betts Award for "pioneering the field of international human rights advocacy and bringing unprecedented international attention to their concerns."
DRI uses investigative reports to conduct media campaigns and that bring global attention to the concerns of children and adults with disabilities.  Collaborating with partners in country, we build the capacity among disability activists to document conductions and create new advocacy campaigns.