Women's Rights Advocate
Eunice Angélica Diaz de la Vega Escobar is a Mexican activist and was appointed as Women's Rights Advocate at Disability Rights International (DRI) since 2021. Eunice has long been an outspoken activist for disability rights on Mexican radio and TV – especially for the rights of women with disabilities.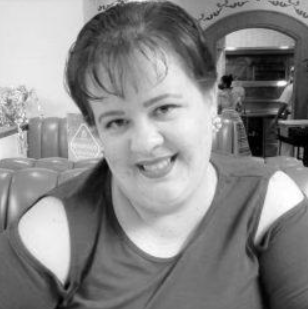 From 2013-2019 she was a member of the Colectivo Chuhcan, the first peer support and advocacy organization in Mexico run by and for people with psychosocial disabilities. At the Colectivo, Eunice served as the coordinator for events and training. She trained activists with disabilities, public officials, and the general public regarding the rights of people with disabilities and the sexual and reproductive rights of women. She participated in path-breaking investigation in which she helped interview women with psychosocial disabilities. That investigation led to the publication of DRI's report "Twice Violated: Abuse and Denial of Sexual and Reproductive Rights of Women with Psychosocial Disabilities in Mexico" (2015) documenting forced sterilization, forced abortion, and widespread sexual abuse of women in Mexico's mental health system.