Family Support Specialist
Donna Bouclier has been involved with people with developmental disabilities most of her life. As the mother of Alina who requires total support in every aspect of her daily living, Donna's interest is personal as well as professional. Her daughter is proof that regardless of the disability, all children have a right to live at home with their family, and thrive when appropriate family, educational, medical, social and community supports are available.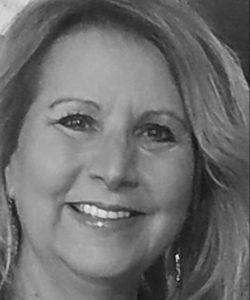 Dedicated to promoting equality for people with disabilities and their families, she empowers them with resources, information, and knowledge of laws with an emphasis on best practices about disability. She believes that we need partnerships to make Community real for the people with disabilities – somebody's child. As a volunteer for DRI, she trained parent activists in Ukraine and Mexico, addressed the Mexican Human Rights Commission, and participated in investigations in Greece, Serbia, Mexico and Ukraine.
Donna holds a Master's Degree in Counseling and a Bachelor's Degree in Elementary Education with a minor in Special Education. She has held various leadership positions organizationally, locally and nationally that support community. Among her many achievements, as a Developmental Disabilities Administrator, she successfully transitioned people from state institutions into the community. Through her legislative advocacy about partnerships, a State House Representative organized the very first state wide Intellectual Disability Caucus. She presented at a Federal Interstate Coordinating Agency meeting before cabinet staff and their designees. She has organized state wide advocacy events with key stakeholders including a legislative hearing.
Since Donna believes in community, she also gets involved. Her leadership and organizational abilities afforded her volunteer positions as the past Co-President of the National Coalition on Self-Determination, past Chair of Philadelphia's Public Awareness Committee, contributing editor to the Family Forum Newsletter, Advisory Member to the Board of the Pennhurst Preservation and Memorial Alliance, member of the Arc of the United States Steering Council for a Walmart Grant. She remains as the current Board Chair for a regional Supports Coordinator Organization. She has also been interviewed for TV, radio and magazines about various disability issues.