Robert F. Kennedy Human Rights
Angelita Baeyens is the Programs Director of International Advocacy & Litigation at Robert F. Kennedy Human Rights since June 2014. She is the lead attorney in over a dozen cases before the Inter-American system of human rights, including cases on freedom of expression, enforced disappearance of human rights defenders and violence against women in the Americas.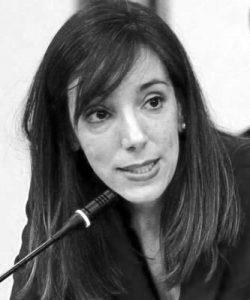 She previously served as Political Affairs Officer in the Americas Division of the United Nations Department of Political Affairs in New York (2012-2014) and as a Human Rights Officer in the Inter-American Commission on Human Rights (IACHR) in Washington D.C. (2006 – 2012). At the IACHR, Ms. Baeyens held several positions, including as the Special Assistant to the Executive Secretary and Coordinator of the Office of the Rapporteur on Human Rights Defenders. Ms. Baeyens is an Adjunct Professor of Law at Georgetown University Law Center since 2012. A dual Belgian and Colombian citizen, she holds a Law Degree from the University of Ibague (Colombia) and an LL.M in International Human Rights Law from the University of Notre Dame (United States).