Psychologist and Lawyer
I'm a Hungarian-American psychologist and lawyer, specializing in the human rights of persons with mental disabilities. From 2001 through 2004, I was MDRI's Director of European Programs, based in Budapest.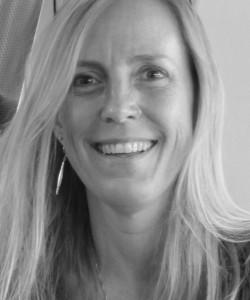 Since leaving MDRI to start a family, I have been teaching mental disability law courses at New York Law School, and I am on the psychology faculty of Arizona State University. I have continued to work with DRI as a volunteer consultant whenever possible. Over the years, my work has included human rights investigations and advocacy training in Bulgaria, Estonia, Hungary, Kosovo, Latvia, Russia, Serbia, and Ukraine, as well as presentations on mental disability rights for UN and EU bodies.
DRI has done some amazing work over the years, and I have been privileged to be part of it. Whether it's bearing witness to horrific abuses in institutions, working with tireless advocates to create and maintain the momentum for reform, or persuading government officials to recognize and enforce basic human rights for all, my affiliation with DRI has been the source of some of the most professionally and personally rewarding work of my life.