Photographer
Gene Richards was born in Dorchester, Massachusetts. After graduating from Northeastern University with a degree in English and journalism, he studied photography with Minor White at the Massachusetts Institute of Technology.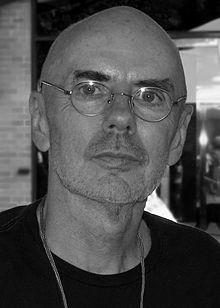 In 1968 he joined VISTA (Volunteers in Service to America) and was assigned to eastern Arkansas, where he helped found a social service organization and a community newspaper, Many Voices, that reported on black political action and the violence of the Ku Klux Klan.
After publication of his first two books, Few Comforts or Surprises: The Arkansas Delta and Dorchester Days, Richards began working as a freelance magazine photographer, undertaking assignments on such diverse topics as the American family, drug addiction, river blindness, pediatric AIDS, abuses within the meatpacking industry, and aging and death in America.
But Richards is perhaps best known for his later books. Exploding Into Life, which chronicles his first wife Dorothea Lynch's struggle with breast cancer, received Nikon's Book of the Year award. For Below The Line: Living Poor in America, his documentation of urban and rural poverty, Richards was named Photojournalist of the Year by the International Center of Photography. The Knife & Gun Club: Scenes From an Emergency Room received an Award of Excellence from the American College of Emergency Physicians.
Cocaine True, Cocaine Blue, an extensive reportorial on the effects of hard-core drug usage, received the Kraszna-Krausz Award for Photographic Innovation in Books. That same year, Americans We was the recipient of the International Center of Photography's Infinity Award for Best Photographic Book. Stepping Through the Ashes, an elegy to those who lost their lives in New York on 9/11, received the Golden Light Book Award for best collaboration with a writer. Pictures of the Year International chose The Fat Baby, an anthology of photographic essays, as Best Book of 2005.
Among numerous honors, Richards has won the W. Eugene Smith Memorial Award, a Guggenheim Fellowship, three National Endowment for the Arts grants, the Leica Medal of Excellence, the Leica Oskar Barnack Award, the Olivier Rebbot Award from the Overseas Press Club, three Canon Photo Essayist Awards, and the Robert F. Kennedy Lifetime Achievement Journalism Award for coverage of the disadvantaged. A film written and directed by Richards, But, the day came, was named Best Short Film at the Full Frame Documentary Film Festival.
Richards's photographs have been exhibited in more than 40 solo shows in the United States and abroad.