Psychiatrist
I am a Puerto Rican Psychiatrist and the past Executive Director of the South Bronx Mental Health Council, Inc. (The Council), a community-based not-for-profit organization, as well as a member in 1979 of its original group of incorporators.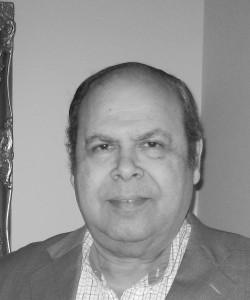 It was my interest to showcase our struggle to demonstrate that a minority controlled organization could make it and be a model for Our Community in the South Bronx. In other words The Struggle for Autonomy. I have been an advocate for the rights of the patients for the past four decades.
At the invitation of Clarence Sundram, the Chair and Eric Rosenthal, the Executive Director, on the inception in 1993 I began serving as member of the Professional Advisory Board of Mental Disability Rights International. My first mission was that year when we went to Argentina and Uruguay. Here I applied the principles I had put together in reviewing incidents at the Council. The Struggle for Autonomy is what my participation in the work of DRI brings out in me.
The interest in advocacy has taken me to serve in several Committees and Boards. At the beginning of MDRI my active membership in the World Association for Psychosocial Rehabilitation (WAPR) has helped me and DRI in connecting with local advocacy networks. I have participated in international conferences and Human Rights Missions throughout the world in The Struggle for Autonomy. Among the countries are: Argentina, Brazil, Canada, Colombia, Germany, Greece, Hungary, Ireland, Israel, Mexico, Paraguay, Puerto Rico, Spain, United States and Uruguay.