Executive Director, United States International Council on Disabilities
Isabel Hodge is a distinguished leader and advocate in the international disability rights movement. As Executive Director of the United States International Council on Disabilities (USICD), she manages a 30-year global networking and consulting hub with relationships with organizations of persons with disabilities in countries around the world.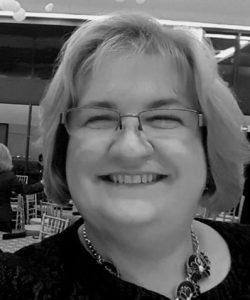 Isabel's advocacy work involves striving for the US' ratification of and promoting and assisting countries with their implementation of the United Nations Convention on the Rights of Persons with Disabilities (CRPD).
Isabel is a native of Glasgow, Scotland, and a US Marine Corps veteran. Prior to joining USICD, Isabel was a Senior Analyst for the US Department of Defense Office of Special Needs. In addition to being USICD's Executive Director, Isabel currently serves as the Vice President of Disabled Peoples International North America and the Caribbean and on the Board of Directors for Wheelchairs for Kids International. Isabel is a person with a disability, has a 31-year-old son with autism and a spouse who is a disabled US veteran.
For the last five years, Isabel has been working closely with Afghan organizations of persons with disabilities and serves as an advisor to the Enabled Children's Initiative, which is a non-profit working to improve the quality of life for Afghans with disabilities. Since August, Isabel has been advocating for the inclusion of at-risk Afghans leaders with disabilities and their families in international evacuations efforts and inclusion in the U.S. resettlement process.