Chernobyl Children International
Kathy Ryan has over 15 years experience as a business executive, and as a consultant to non-profit organizations. She spent 11 years at America Online, Inc., where she served in increasingly senior management positions. As Vice President of AOL Productions, she managed a studio in the creation of online content.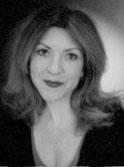 In other positions at AOL, she was responsible for marketing, editorial content, product development and design, public relations, online promotions, direct mail and print advertising, product packaging, and for managing the company's relationship with a number of high profile business partners.
After leaving America Online, Kathy decided to put her business skills to work for non-profits that she believes in. She has consulted with the Frank Foundation, a humanitarian organization dedicated to the neediest children of the former USSR and Vital Voices Global Partnership, which offers training and support to women in emerging democracies, and AOL/Time Warner Foundation.