Neurodevelopmental and Behavioral Pediatrician
Dr. Kaplan is a trained Neurodevelopmental and Behavioral Pediatrician with 30 years of experience. He formerly worked at Boston Children's hospital, where he helped establish the Boston Children's Deafness Network and has helped in the design and development of similar programs throughout the United States and abroad.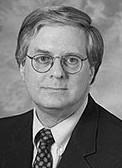 He also built and expanded the Child Development programs at Newington Children's Hospital, now the Connecticut Children's Medical Center, and the Yale and Dartmouth Children's Hospitals. He received a Bachelors degree from Bowdoin College, his Masters from Brown University, and his MD degree from the University of Vermont.
According to Louis Abbate, President and CEO of the Willie Ross School, "Dr. Kaplan is highly respected for his knowledge in the area of children's needs and developing interventions. He is also respected as an educator and he will bring his vast experience in serving as a Trustee. We have known that the earlier we can intervene in the life of a child who is deaf or hard-of-hearing, the better the educational outcomes. Dr. Kaplan brings to the school a deep knowledge in this area that will help us in addressing the needs of the infants and toddlers served by the WRSD Early Intervention Team."
In his practice Dr. Kaplan sees children from birth to 21 years with a full range of developmental needs and devotes a large part of his time educating parents about the child's needs.