Former member Michigan State Board of Education
Liz Bauer advocates for the human and legal rights of people with disabilities in Michigan, nationally, and internationally. Throughout her professional life Bauer has consulted in the United States and internationally on development of public policy, services, human rights, and support for people with disabilities. She has testified before Congress and the Michigan Legislature and assisted in the development of legislation and public policy related to people with disabilities.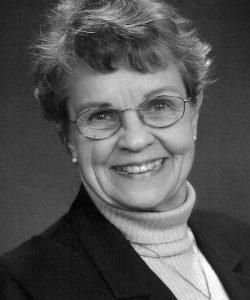 Liz earned a Bachelor of Arts degree from Mount Holyoke College and a Master of Arts degree in Education of Exceptional Children from The Ohio State University. She also did graduate work in Speech Pathology at the University of Minnesota and completed extensive post-graduate work in Education Administration at Wayne State University and Michigan State University. She was inducted into the Michigan Women's Hall of Fame in 2013, and was awarded the Elizabeth Topham Kennan Award in 2014 by the Alumnae Association of Mount Holyoke College.
Liz is a member of the Board of Directors of MORC, Inc and is Treasurer of the Futures Foundation, which raises money and funds unique needs of persons with disabilities in Michigan. She is a former member of the Michigan State Board of Education. Liz also served on the advisory board of Mental Disability Rights International from 1994 to 1998 and served as the Secretary of the Board of Directors of Disability Rights International from 1998 to 2010.
"Founded by Eric Rosenthal in 1993, Disability Rights International has been a force for change in the life situation of people with disabilities world-wide. DRI staff and volunteers zealously advocate the human and legal rights of all people. They investigate institutional conditions and DRI's reports alert governments to the need for change. Reports also provide in-country advocates with rationale and support for their efforts to achieve community integration for all people. DRI conducts advocacy training for people with disabilities, their families and colleagues empowering them to act for change. Doing so creates a sustained human rights initiative in each country. It has been my privilege to work with DRI since its founding as investigator, reporter, advocacy trainer, and board member; experiences that have informed and inspired me and enriched my life even as I strove to do the same for others."