Georgetown University Adjunct Instructor; Research Instructor Project Director, DC Health Resources Partnership; MSN, RN
Marisa C. Brown is retired from the faculty of  the Georgetown University Center for Child and Human Development, University Center for Excellence in Developmental Disabilities (UCDD) in Washington, D.C.  Her career with Georgetown University spanned 34 years, serving in many capacities.  She specializes in the health care of individuals with developmental disabilities, and has over 38 years of experience in this specialty.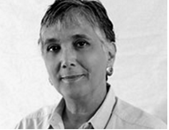 For 12 years she directed the DC Developmental Disabilities Health Initiative, an effort aimed at improving health care quality and access for adults with intellectual disabilities. She is a regional trainer with the National Task Group on Dementia and is authorized to use their curriculum.
Ms. Brown's interest in community collaborative approaches to human services delivery are a common thread among the projects with which she has been associated including health services for people with intellectual disabilities, genetics education, community services and supports for people with disabilities, early intervention services for infants and toddlers, cultural and linguistic competence, and home visiting services to families that are homeless and other families impacted by poverty, disability and substance abuse.
Ms. Brown has served on numerous task forces and advisory groups at the local and state level related to children and adults with developmental disabilities. As the parent of an adult with autism spectrum disorder, she is particularly interested in advocacy for services to support community integration and independence. Her current volunteer projects include advocacy for supported decision-making, and education about dementia and end of life decision-making in people with intellectual disabilities.