US Magistrate Judge, Eastern District of NY
Robert M. Levy is a United States Magistrate Judge for the Eastern District of New York. At the time of his appointment in 1995, he was General Counsel to New York Lawyers for the Public Interest. Judge Levy is a graduate of Harvard College and New York University Law School.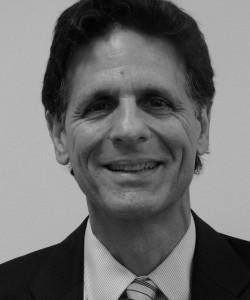 He served briefly as a staff attorney with the Juvenile Rights Division of the Legal Aid Society before joining the New York Civil Liberties Union, where he was, inter alia, Director of the Mental Health Law Project and Senior Staff Attorney. After his judicial appointment, Judge Levy was appointed to oversee the Eastern District's Alternative Dispute Resolution programs.
Judge Levy is an adjunct professor of law at Columbia, New York University and Brooklyn Law Schools and is the co-author with Leonard Rubenstein of The Rights of People With Mental Disabilities (Southern Illinois University Press, 1996).
Judge Levy has conducted numerous fact-finding missions for Human Rights Watch in Eastern Europe and Northern Ireland and has written reports analyzing ethnic violence and persecution, conditions of pretrial detention, and freedom of the press and broadcast media. In 1998, as an advisor for the Central and Eastern European Law Initiative of the American Bar Association, he helped provide training to judges and law clerks in the Republic of Georgia. Judge Levy is a member of the Ethics Committee of the Association of the Bar of the City of New York and of the Committee on Second Circuit Courts and the Committee on Public Service of the Federal Bar Council and serves on the advisory council of the Doctors of the World's Project of De-institutionalization for Kosovar Children with Special Needs.